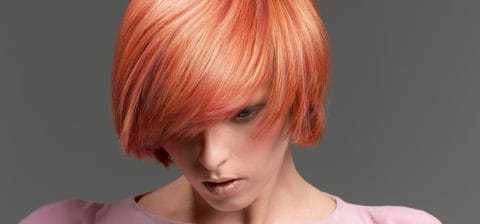 Hectik Hair - Beckenham
You can find us conveniently located inside David Lloyds Gym, on the ground floor. No membership is required, so you can book and visit us whenever you like, for an affordable price!
Like all Hectik Hair salons, this is a bright and welcoming location set up to give you the most relaxing experience imaginable. Our skilled team of stylist will take care of your every need, offering you hot and cold beverages upon arrival and expert advice at your convenience.
We take the time to get to know your personal style and understand your everyday routine to ensure the best results. We'll never leave you with a cut or colour you can't manage, and always use industry-leading products to keep your hair looking and feeling gorgeous.
Of course, we offer treatments, shampoos and conditioners to take home too, so you can keep your salon-standard hair all year round! Join our many happy customers by enquiring with us today.
Pricelist
| | Master Stylist | Creative Director | Senior Stylist | Stylist |
| --- | --- | --- | --- | --- |
| Cut & Blowdry | 75 | 64 | 54 | 44 |
| Men's Cut | 37 | 34 | 31 | 27 |
| Blow Dry | 33 | 32 | 31 | 32 |
| Regrowth | 48 | 46 | 44 | 42 |
| Full Head Tint | 63 | 61 | 59 | 57 |
| Glossing | 43 | 41 | 39 | 37 |
| Elumen Colour | 63 | 61 | 59 | 57 |
| Partial | 44 | 42 | 40 | 38 |
| T-Section | 64 | 59 | 55 | 52 |
| Half Head | 80 | 75 | 70 | 65 |
| Full Head | 120 | 110 | 95 | 90 |
| Ombre Half | 76 | 71 | 67 | 64 |
| Ombre Full | 105 | 100 | 96 | 93 |
| Pre Lighten + Tone | 75 | 73 | 69 | 67 |
| Toner | 20 | 20 | 20 | 20 |
| Fashion Colour | POA | POA | POA | POA |
| Colour Change | POA | POA | POA | POA |
| Perming | POA | POA | POA | POA |
| Keratin Blowdry | 149 | 149 | 149 | 149 |
| Kerasilk Blowdry | 169 | 169 | 169 | 169 |
We use cookies to provide the best experience.